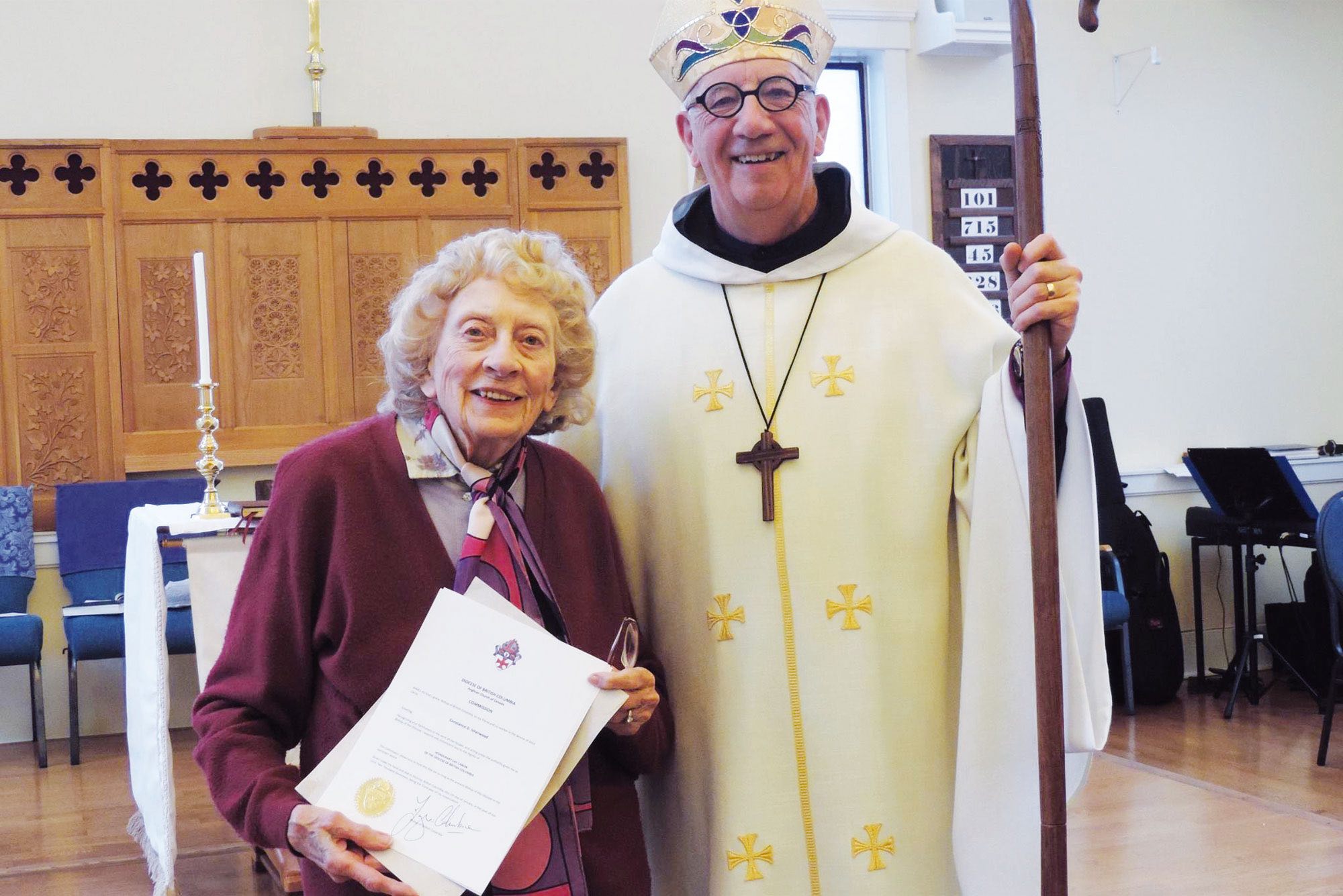 When she entered law school at the University of British Columbia in 1948, Constance Isherwood (then Holmes) was one of only eight women in a ...
In honour of Black History Month, the Diocesan Post offers this excerpt from Go Do Some Great Thing: The Black Pioneers of British Columbia, Third ...
On March 13, 2020, the council of Christ Church Gabriola (CCG) exchanged a flurry of emails in support of closing the church building prior to ...
A longtime finance employee at the synod office has put down her spreadsheets and retired after more than 30 years in the job. Terry Mikkonen, ...
My Journey is a regular feature profiling clergy in the diocese As the child of Italian immigrants in Winnipeg, I was raised Roman Catholic and ...
The John Albert Hall Lectures reach new audiences online The story in last month's Post about a generous bequest to the Lay Training Funds, administered ...
Herbert O'Driscoll's latest book – and perhaps his most eagerly anticipated after more than 50 previous volumes – is a collection of autobiographical reminiscences, entitled ...
Remember to be kind To those who work for you, Endeavor to remain aware Of the quiet world That lives behind each face. Be fair ...