When she entered law school at the University of British Columbia in 1948, Constance Isherwood (then Holmes) was one of only eight women in a class of 208. Graduating at the top of the class in 1951, she was the first woman to win the law society's gold medal. She set up a law practice with her husband Foster Isherwood in 1963 and continued to work until just hours before her death.
On January 26, 2021, just over a week after her 101st birthday, the long-serving former chancellor of the Anglican Diocese of British Columbia, Dr. Constance Isherwood, Q.C., died peacefully, surrounded by her family. 
Connie, as she was known to many in the diocese, was an active and valued member of Holy Trinity, Sooke. As chancellor for the diocese for more than 30 years, she acted as legal advisor on controversial issues such as the ordination of women, equal marriage and the legacy of residential schools.
Advertisement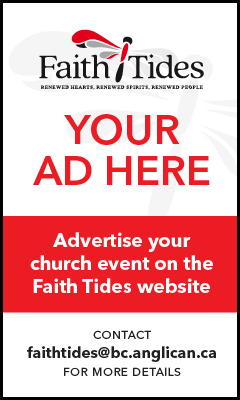 In 2016, Isherwood became the first woman to receive the Law Society of B.C.'s highest honour for lifetime achievement. She was also the province's oldest practicing lawyer.
"While we did not meet, she was clearly a faithful servant and tireless worker, serving the church and the world in so many ways, not the least of which was as chancellor of the diocese," said Bishop Anna Greenwood-Lee.