Did you know you can advertise your diocesan or parish event for free on the Faith Tides website? Send your ad to [email protected] (see below for file and size specifications).
If you need support creating your ad, send the text to [email protected] and we will work with a designer to create your ad. Please note, this option comes with a small fee of $20.
File specifications:
Format: GIF, JPG, PNG
Max size: 150KB
Advertisement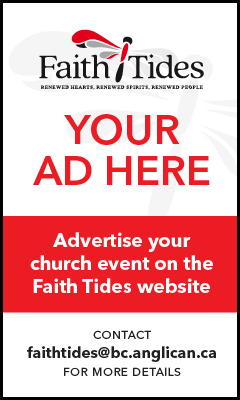 Ad sizes (at 72 dpi):
240×400
See how the different sizes look on your browser here.