Faith Tides congratulates Allen Doerksen, as incumbent of St Philip, Oak Bay, beginning on March 15, 2023.  
Allen attended Simon Fraser University where he studied philosophy, humanities, history and linguistics. He then went on to Regent College to earn his masters of biblical studies and masters of theology. Afterwards, at the Vancouver School of Theology, he was awarded diplomas in Anglican studies and in transitional ministry. He was ordained to the priesthood in 2002.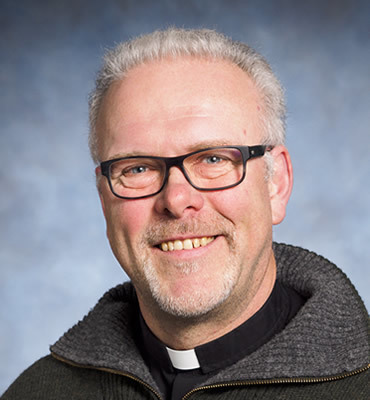 Allen has served as an incumbent in multiple parishes in Saskatoon, Moose Jaw, Chilliwack and most recently, at St Matthew in Abbotsford and St Thomas in Chilliwack. He has a particular interest in the development of spiritual communities within the Anglican tradition and is a respected teacher of biblical and theological subjects. 
His wife, Denise Doerksen, was appointed incumbent of Holy Trinity, North Saanich last month.