The Chapel Gallery, located in the chapel of St Matthias, Victoria, is an outreach ministry that serves local artists and the local community. The Chapel Gallery presents art that inspires community engagement and prompts discussion of socially relevant issues. The gallery opened in the fall of 2018 and to date has had 25 shows, exhibiting the work of 50 artists. Additionally, we presented a community show highlighting children's art in the time of pandemic.
The gallery is thrilled to be showing Chrystal Phan's impressive and engaging body of work that looks at the Canadian-Vietnamese immigrant experience through a humorous, intimate and engaging lens.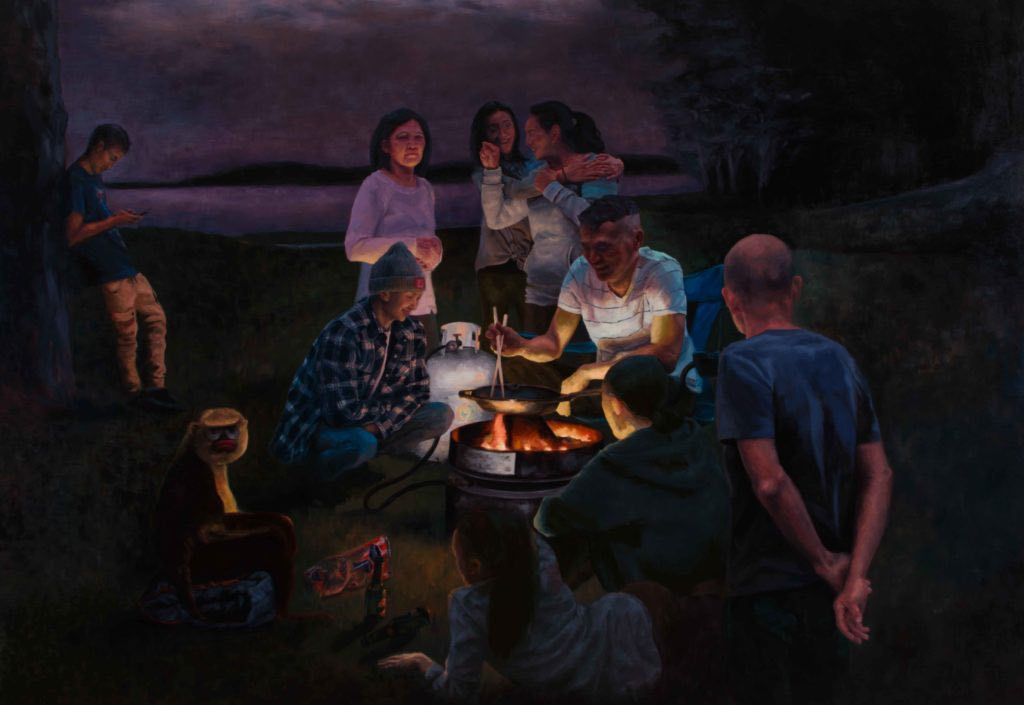 The show is titled "Once for a while" and features large scale oil paintings of everyday Vietnamese life in Canada. Chrystal has drawn from her memories and family stories to capture the humanity of her family's adjustment to their new life in Canada. The paintings express, with a tender sensibility, a universal story of the immigrant experience crossing cultural boundaries. Chrystal captures moments of humour and invites the viewer to join her family at their dinner table, sitting around a campfire and playing in the pool.
Chrystal, who lives in Victoria, is an emerging artist working in the style of western classical realism. She was trained in the studio of Victoria artist Nicole Sleeth, and has studied with Steven Assael at the New York Academy of Art. In 2020, Chrystal was the recipient of a Canada Council for the Arts grant and has created the body of work in "Once for a while" over the last year and a half. She hopes to show this important work in art galleries and museums across Canada.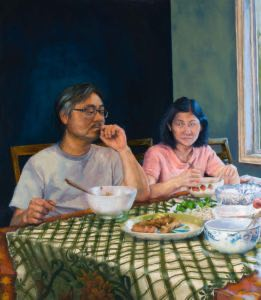 Chrystal has also developed a school field trip program that involves a presentation of her work followed
by discussion and has invited several grade five and six classes to participate. To date, one school has visited with 18 enthusiastic and engaged students, who excitedly talked about what they observed in the paintings and some shared their own family's immigrant experience.
In the past few years, COVID-19 has isolated and pushed us away from each other. Chrystal's welcoming work invites us to come together and experience a common humanity, to think about our own responses to our newcomer friends and to possibly share our own immigrant experiences.
"Once for a while" runs until Feb. 6 and the Chapel Gallery is open Fridays and Saturdays 12–4 p.m., and Sundays 12–3 p.m. For more information, visit the website at www.stmatthiasvictoria.ca/events.