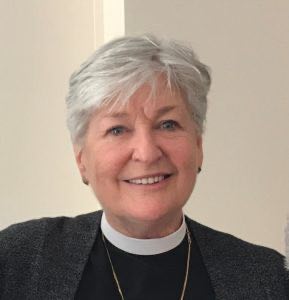 Where were you born and where did you grow up?  
I was born and raised in Victoria, a navy baby. My dad retired from the navy and entered a career as a commercial fisherman in the spring and summer and a professional musician in the fall and winter. Many summers were spent along the west coast of Vancouver Island in little-known places such as Sooke, Jordan River, Ucluelet and Tofino. These were idyllic summers full of sand, sun, waves and sleeping on the beach. After graduating from Belmont Senior High School, I attended the University of Victoria for a time, but spent many years wandering Canada, Europe and later Southeast Asia — all while married and raising two sons.  
What were your early religious influences and experiences? 
My spiritual DNA springs from Jehovah's Witnesses and the Salvation Army on my maternal side and the Methodists on my paternal side. I was baptized at St Peter, Belmont Park. For many years I attended Sunday school at Langford Baptist Church and began playing piano for services at age 11. I returned to, and fell in love with, the Anglican way as I became an organist at St Peter, Belmont Park at 15. The Anglican church has been my spiritual home since that time, though I have explored other denominations and faiths.  
Advertisement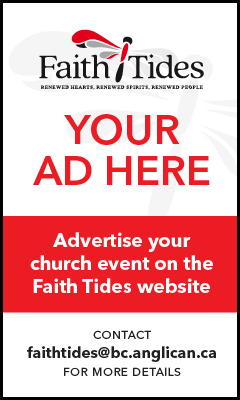 What studies have you done? 
I attended seminary at Church Divinity School of the Pacific in California and was ordained in 1999.  
Can you tell us a bit about your career within the Anglican church so far? 
My first parish was the Highwood Parish in rural Alberta. It was an incredible proving ground for my ministry. Newly single in 2005, I returned to Northern California as rector of an historic church in Benicia, where I retired in 2018.  
I have "come home" to British Columbia, and now find myself as the part-time incumbent at St Columba, Tofino. It is wonderful to be home! 
Did you pursue another career previously?  
I have always been involved in music, as a piano player, organist, chorister and choir leader. After a bachelor's degree at the University of Calgary, I joined the university library staff in technical services, specializing in religions, languages and music.   
What has been the highlight of your career so far?  
I consider my career to have been one blessing following another. But one event stands out: when St Paul, Benicia (California) found itself on a three-year Abraham Path Initiative we held occasional services with people of various faiths. During one Sunday service there was in attendance a rabbi who gave the "drash" (sermon), an imam who said the prayers, a Sikh group that invited us to their upcoming celebration, members of the Baha'i community and various other people of faith and no faith at all. The joy at the centre of this moment has stayed with me. "Abraham's tent is large, with many entrances, and there is a place for all." 
What do you see as the greatest challenge in the Anglican church? 
How do we, moving into the future, express our faith of openness and inclusion in the midst of marked divisiveness (social and political)? How can we be the liberal Anglican expression of Jesus Christ in a world such as this? 
What would your ideal posting look like? 
Here I am, back where I started, with a whole quiver full of experiences and a desire to serve. I believe that's an ideal post. 
What is the most unusual sermon you have ever heard? 
On a Rogation Sunday at the centenary of the Newman Farm in Dinton, Alberta, I began a sermon out in the farmyard. But the birds, eyeing the seeds to be blessed, were so cacophonous that I gave up and we all sat for a few minutes, listening to their negotiations. It turned out to be wonderful.