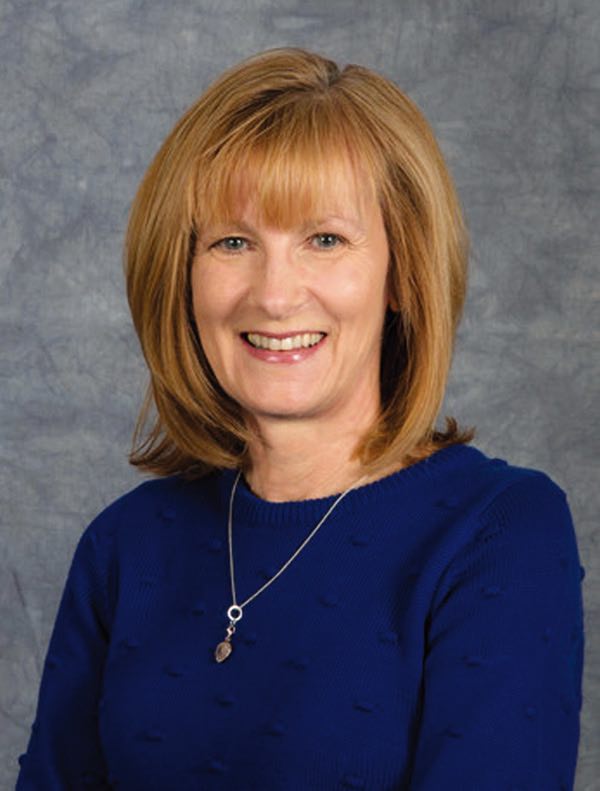 If you've visited or placed a phone call to the synod office in the last fifteen years, then you will likely have spoken to Judith Coleman. Judith joined the synod office team as receptionist back in January 2007 and will be officially retiring on October 15.
Judith was born in London, England and moved to Canada with her family when she was nine years old. She grew up in Victoria and worked for Telus (back when it was called BC Tel) in customer services for 25 years. In 2006, Telus closed its Victoria office and that summer Judith was travelling on a canal barge in France when she met fellow passenger Imelda Secker, who worked at the synod office. After Judith returned home from her vacation, she got a phone call from Bishop Cowan, asking if she was looking for work and to her surprise she said "yes!"
Judith started working at the synod office that summer and through the fall, doing relief work, until the role of receptionist was posted and she applied. Judith has been at the synod office ever since. Although her role has always been about helping people, there have been some surprising changes in her work over the years.
Judith has helped organize 10 synods and back in 2006, synods were a three-day, round-the-clock affair with over 250 people attending in-person. All the documents that delegates needed to read for the meetings were printed on paper. Judith and a team of six volunteers would then lay all the papers out on tables and walk around the tables, stuffing envelopes. Paper cuts were a big hazard!
Back then, marriage preparation courses, retreats and summer camps were also run in-person and people would have to register over the phone and pay by cheque. Now, everything is done online and Judith has found her job involves much less paper.
The highlight of Judith's time at the synod office has been the three Bishops she's worked with: Bishop James A.J. Cowan, Bishop Logan McMenamie and, most recently, Bishop Anna Greenwood-Lee. She says they've all been "wonderful" and "inspiring."
Although Judith doesn't have any firm plans for her retirement, she's looking forward to spending a few months "letting the dust settle" and adjusting to retired life: "we'll see what happens after that."