The Rev. Dawn Léger, a PhD candidate at Martin Luther University College, is conducting research on
creative practice and sense of vocation among Anglican Church of Canada clergy (deacons, priests, and bishops). She is seeking clergy who regularly engage in a creative practice (at least 30-60 minutes a week or 2-4 hours a month on average).
Interviews will be conducted via Zoom Microsoft [DL1] Teams, and will take approximately 90 minutes, and will be recorded.
In-person interviews are possible within Halifax Regional Municipality. If you are interested and able to participate, please contact Dawn at [email protected].
Advertisement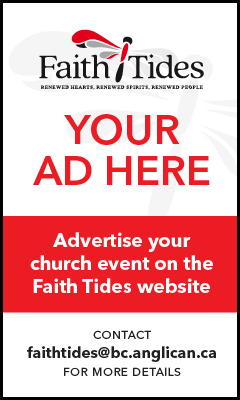 This project has been reviewed and approved by the Wilfrid Laurier University Research Ethics Board (REB# 10013454).
About Dawn
Dawn is a pastor, Anglican priest, spiritual director, educator, and a lover of art and artists. Dawn practices contemplative photography and painting from her home in Halifax, NS. She is always listening for the lessons that artists have to teach us as humans and leaders. She is concerned with clergy well-being, particularly facing the challenges of 21st century churches.