Denise Doerksen has been appointed as incumbent of Holy Trinity, North Saanich beginning on Feb. 15, 2023. 
Denise has a Master of Divinity degree from the College of Emmanuel and St Chad in Saskatoon. She was ordained to the priesthood in 2004. Over her career she has served in many roles, including duty chaplain, youth outreach priest, assistant priest, interim priest-in-charge, and incumbent in the Diocese of Qu'Appelle, the Diocese of Saskatoon and the Diocese of New Westminster. She is a trained spiritual director and owns her own textile arts business. 
"I am very comfortable befriending people of other faiths, cultures, genders and socio-economic statuses," Denise says. "I have a great passion for social justice and environmental justice to the extent that I seek out other leaders in the community to partner with for the advancement of mercy and justice for all created things." 
Advertisement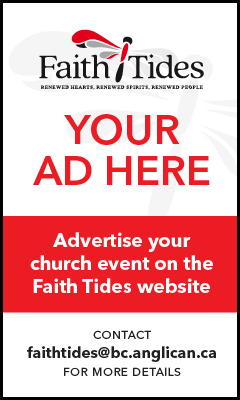 Denise's husband, Allen Doerksen, has been appointed the incumbent at St Philip, Oak Bay and will begin his ministry in March.