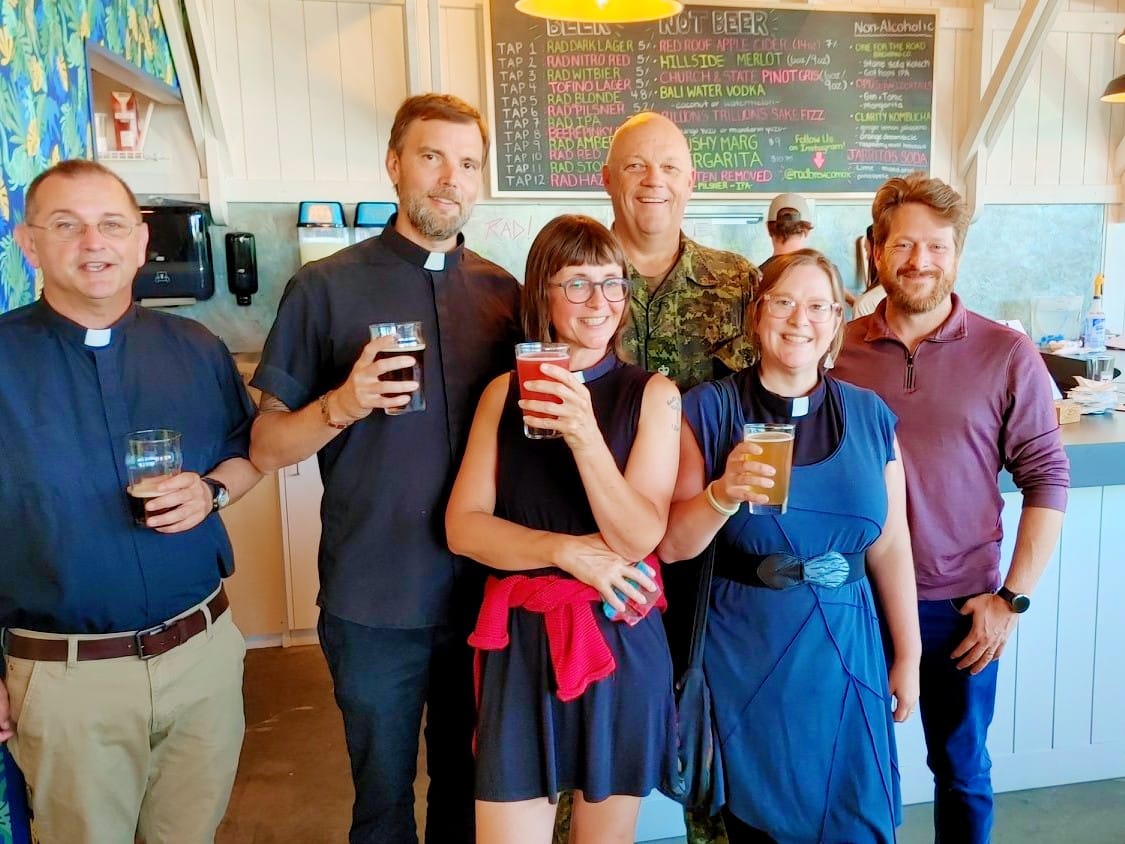 "Yes, I'll have a beer, and make mine an ecumenical one!"
International Buy A Priest A Beer Day saw a number of priests and pastors from the Comox Valley gathering at RAD Brewing Company in Comox. Four Anglican priests, one padre from 19 Wing Comox, one Presbyterian minister and one Alliance Church pastor made themselves available for beer and conversation.
The pub was thronging with people from the community who had come for the event. Many parishioners wanted to bless their church leaders with a beer on this special day. Among the many as well were those who had stumbled in by chance, and stayed to mingle and have a drink with the clergy.
Learning from last year's experience, a voucher system was in operation. People could tell the bar staff they wanted to buy a priest a beer, and they were then furnished with a voucher that could either be used that night or on another — being mindful that this year, the day landed on a Saturday, and after Saturday night comes Sunday morning. All priests, ministers and pastors were present in their churches on Sunday morning, happy, grateful and hangover free. Thanks be to God!