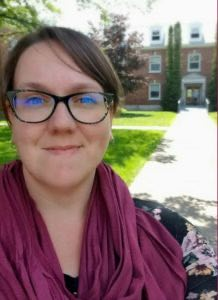 Kirsten Evenden is being ordained to the priesthood at St Mary, Nanoose Bay, this January. 
Kirsten has been active in the Anglican church since her teens and her involvement in parish life led her to discern for ministry. She was ordained to the diaconate in September 2022 and is currently the deacon-in-charge at St Mary's. 
Kirsten's interests include music and the outdoors. She sings with an acapella quartet and plays guitar. She also enjoys gardening and photographing nature around Vancouver Island. 
Currently, Kirsten is enrolled in the Master of Divinity distance learning program at the Atlantic School of Theology from which she intends to graduate this spring.