Red dresses in Courtenay to honour Missing and Murdered Indigenous Women and Girls
Earlier this summer, on June 16, our parish displayed red dresses on our church grounds at St. John the Divine and St. Andrew, Courtenay, to show our support and solidarity with the Missing and Murdered Indigenous Women and Girls (MMIWG). The reality of MMIWG hits close to home within our parish and for me and my spouse, Alison. Having lived and ministered on the North Island (Port Hardy, Quatsino, Port Alice and Fort Rupert), Alison became close to many people who were grieving the loss of a loved one whose life had been cut short.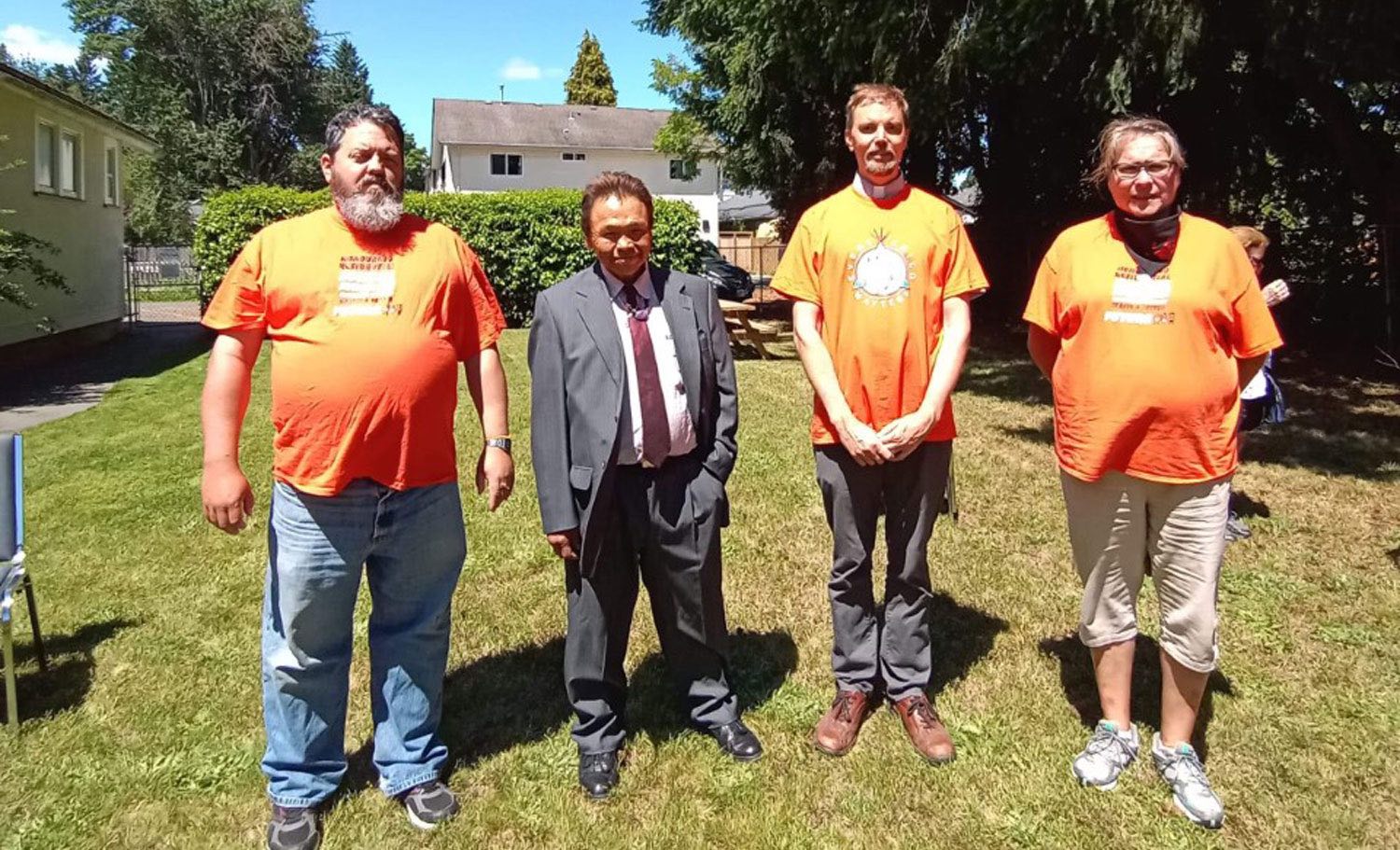 During our time in the region, we were adopted into the Wamiss/Charlie family. Our Aunty Blanche and Uncle Clyde's daughter Cindy Scow was murdered in 2012 in her home village of Tsulquate, part of the Gwa'sala-'Nakwaxda'xw Nations. Cindy had just completed her early childhood education (ECE) training. She had a deep love for kids.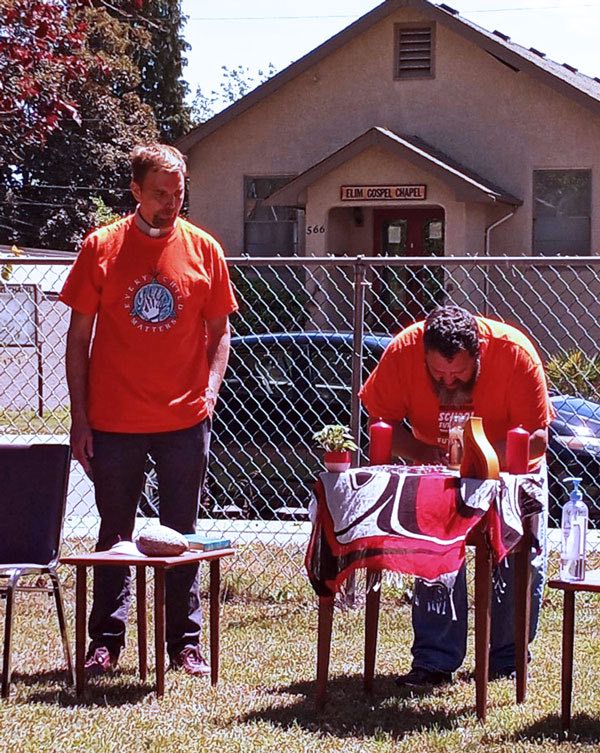 Before hosting the ceremony, I asked Aunty Blanche if we could honour Cindy and the other women and girls whose lives have been stolen by displaying red dresses at our churches. She gave us her blessing, and with the support of local Elders here in the Comox Valley (as well as Indigenous parishioners at St. John the Divine, Courtenay), we were able to share in a time together of sacred circle, joining our prayers, and love and resolve, with a deep commitment to standing with our sisters and seeing an end to MMIWG.
One of the Elders present reminded us that due to the church's role in colonization and residential schools, we have to work hard and stay committed to the path of justice, in order to stand up for Indigenous women and girls who, across Turtle Island, are so vulnerable to violence. At St. John, Courtenay, we are deeply committed to walking on this path with the help of Christ.