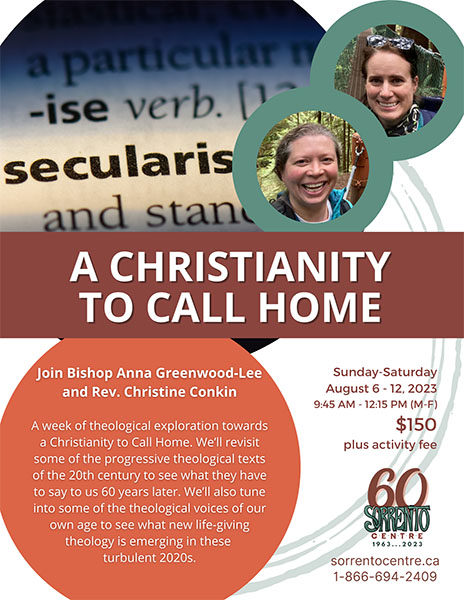 We've been talking about it for 60 years — at least!
In March 1963, Bishop John Robinson wrote in the preface of his landmark book Honest to God: "I believe we are being called, over the years ahead, to far more than a restating of traditional orthodoxy in modern terms. Indeed, if our defence of the Faith is limited to this, we shall find in all likelihood that we have lost out to all but a tiny religious remnant. A much more radical recasting, I would judge, is demanded."
Sixty years later, I find myself part of the "tiny religious remnant" of which Bishop John wrote. If you're reading this, you might be too. Together, we are all part of "a much more radical recasting" of Christian faith than he could have imagined.
Advertisement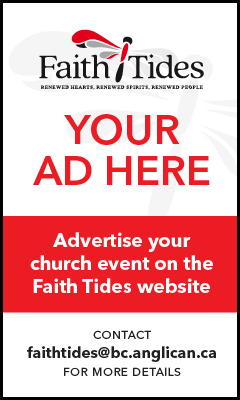 Honest to God was a sensation. Not so much because it expressed particularly original ideas; Bishop John mostly repackaged the works of theologians Bonhoeffer, Tillich and Bultmann for the masses. It was a sensation because it was a bishop of the church who said what so many "people in the pews" had been whispering about. In the years that followed, the floodgates opened with writers like Harvey Cox (The Secular City) and Pierre Berton (The Comfortable Pew) reflecting on the present and future of the Christian faith.
In the context of today's realities in the church and world, when more than 50 per cent of British Columbians describe themselves as "non-religious," reading landmark works from the past 60 years is shocking. We have known for all these years that Christianity would change and it has dramatically so. We are still figuring out how.
This summer, as part of the Sorrento Centre's 60th year, Bishop Anna Greenwood-Lee and I invite you to join us in exploring A Christianity to Call Home this August. Revisiting landmark works from 60 years ago is only the beginning of considering what Christianity could look like now. We are interested not in "restating traditional orthodoxy in modern terms," but as Brian McLaren has said in relationship with his 2022 book Do I Stay Christian?, challenging modern assumptions themselves. We will engage with one another and with current theological voices, like those of Richard Rohr, Ilia Delio, Lisa Sharon Harper and James K.A. Smith, to reflect on themes such as the impact of human diversity, the place of justice-making and civic engagement, our understanding of desire, and our relationships with creation and one another, as central to our relationship with God and our understanding of Christianity.
Sixty years ago, the Sorrento Centre opened its doors along the shores of Shuswap Lake in BC's beautiful Interior. Originally envisioned as a lay ministry training centre within the Anglican Church of Canada, Sorrento continues as a gathering space for all and as a place of abundance and belonging. From the beginning, it has been at the forefront exploring the Christian faith in the Anglican way and in conversing with ecumenical, inter-faith and Indigenous neighbours. In this 60th year, Sorrento celebrates the joy of homecoming, inviting one and all to discover this remarkable place again or to visit for the first time.
For more information and to register for all of Sorrento's 60th Anniversary summer programs, including A Christianity to Call Home, visit:
https://sorrentocentre.ca/summer-programs-2023/
https://sorrentocentre.ca/events/a-christianity-to-call-home/