A new kitchen at St Mary Magdalene, Mayne Island is set to serve the local community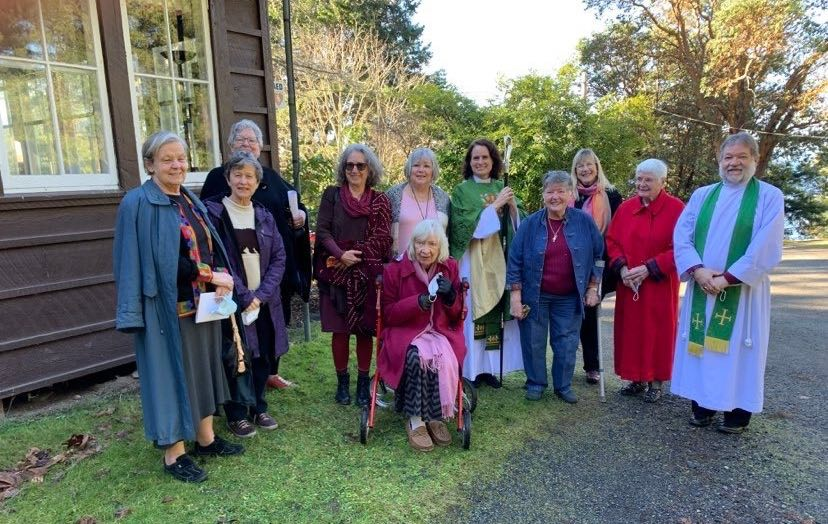 The kitchen at St Mary Magdalene, Mayne Island, was small, dated and difficult to work in. Before the pandemic, the church's Women's Auxiliary (WA) group was hosting monthly community dinners. But without a dishwasher, dishes had to be washed by hand. The dinners were done in two seatings, with around 40 people per seating, so it was taking a small army of volunteers to get through the dishes — and the group was concerned about hygiene. 
Then, Mary Jane Tiller, a member of the church and the WA group, came across the federal government's New Horizons grant for projects that benefit seniors. Since most of the people attending the monthly dinners were in their 70s and 80s, Mary Jane wondered if the church could apply for a grant towards the renovation of the kitchen. She applied for $15,000 and was successful. 
"I just had a feeling it was going to work," says Mary Jane.  
But $15,000 wasn't going to be enough to fully fund the renovation, so Mary Jane applied for a New Visions grant and was awarded $7,500 from the diocese. Bake sales and church dinners, as well as a generous donation from the local Lions Club, helped the church reach a total of $38,000.  
Mary Jane worked with a contractor who understood that the budget was tight, and she was able to put her recent experience renovating her own kitchen to good use. Together with volunteers from the church and donations of a fridge and microwave, Mary Jane was able to realise her vision of a light, bright and spacious new kitchen. What's more, the church was able to install an industrial dishwasher — it can wash a single load in just one minute.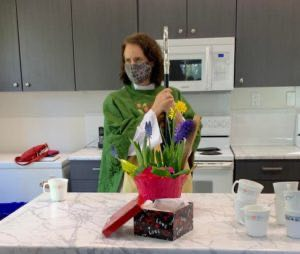 The work was completed last year and in February 2022, Bishop Anna visited the church and blessed the new kitchen. The grand opening has had to wait but Mary Jane is hopeful the WA group will be able to host a community dinner at the end of April.  
"We want to invite the wider community in," says Mary Jane. "We want to do themed dinners, Valentine's Day, St Patrick's Day. We're hoping to do a Ukrainian fundraiser. There aren't many places to eat out on Mayne Island and we really want to do something for the wider community."  
So, while the kitchen may be the heart of the home, the new kitchen at St Mary Magdalene looks set to provide warmth, connection and community to the people of Mayne Island.