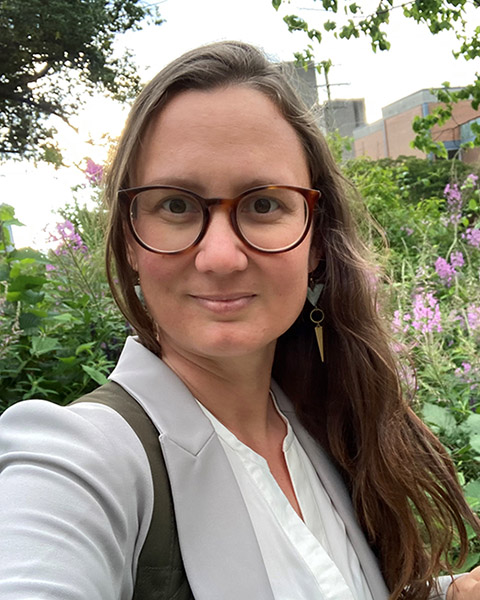 As the new HR administrator and executive assistant to Bishop Anna Greenwood-Lee, Paula Blundell works with the clergy to fill vacancies, does staff onboarding and offboarding and ensures clergy training and licensing is kept up to date. As executive assistant, Paula handles Bishop Anna's schedule, writes correspondence and supports the bishop in many other projects as requested. Paula's gifts include asking all the right questions, seeing the bigger picture while attending to all the little details, and supporting others in gaining clarity, alignment and action on the path to where they want to be. 
Before joining the diocese, Paula led a 15+ year entrepreneurial career as an expert professional home organizer (in both Calgary, Alberta and Guelph, Ontario) and held previous job titles of executive assistant and event coordinator in the non-profit sector. She earned a business degree from Memorial University in her hometown of St. John's, Newfoundland. ​​ 
Paula values the diversity of life, the curiosities of being human, ritual and ceremony, creative expression, and the healing qualities of relationship. She enjoys hiking, gathering with friends over food, painting large-scale art canvases, deepening her spiritual connectedness and planning sun-drenched travel adventures.