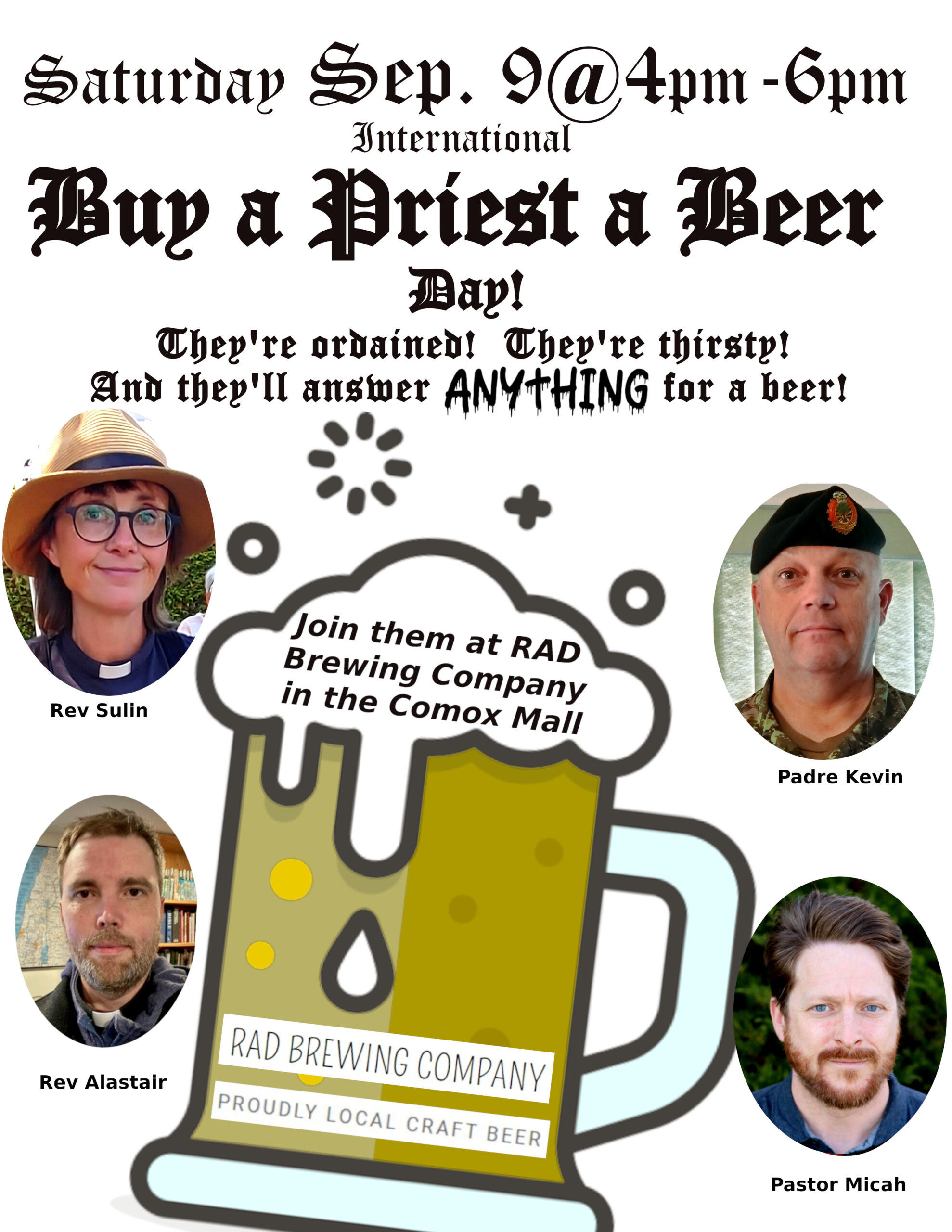 Celebrating clergy in the Comox Valley on International Buy A Priest A Beer Day!
They're ordained, they're thirsty, and they'd love to have a beer with you! As much as anyone else, clergy enjoy socializing over good food and drink, and are fun to hang out with! They also deserve some appreciation for the often difficult work they do.
For the second year running, St Peter, Comox is organising an ecumenical outreach event to mark this auspicious day. On Saturday, Sept. 9, parishioners and the local community alike are invited to come along and get to know some local church leaders at RAD Brewing Company in the Comox Mall from 4 to 6 p.m. If last year's event was anything to go by, new connections will be made, interesting conversations will happen, and a lot of fun will be had.
At least four local church leaders will be making themselves available: Reverend Sulin Milne of St Peter's Anglican Church, Comox; Reverend Alastair Hunting of St John the Divine Anglican, Courtenay; Padre Kevin Stieva, military chaplain serving at 19 Wing, Comox; and Micah Smith, Lead Pastor at Living Hope Christian Fellowship, Comox. Reverend Jenn Geddes from the Comox Presbyterian Church may also be present.
Come join them!