The Kariton Art Gallery, on the shore of Mill Lake in Abbotsford, hosted my first art show as a textile artist. Stitched: A Fibre Arts Exhibition displayed my pieces in the gallery and online through the month of July.
You can see the show online at https://abbotsfordartscouncil.com/stitched-exhibition/
Here are a few of the pieces I created: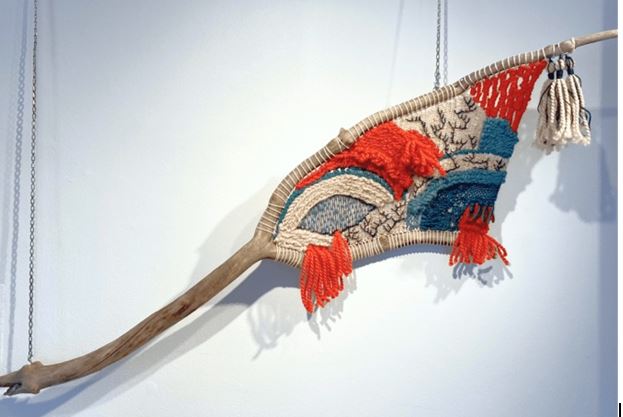 Deep Cove Cedar Tapestry
Cedar driftwood, wool and metallic thread. 16″ x 47″
I went beachcombing in Deep Cove to find just such a piece of driftwood. I wanted to bring it back to life with a tapestry weaving. The wood was once full of red tannins until the Salish Sea drained it away. Given a new lease on life the weaving bears witness to the cedar, the sea and the seaweed that had been fastened to the branch until I released it back upon the shore.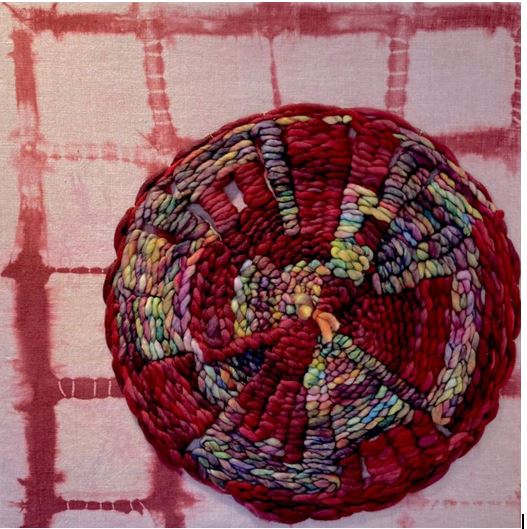 Mandala on Red Shibori Print
100% Merino wool made in Uruguay fastened to upcycled 100% linen fabric hand-dyed in the Shibori tradition. 19″ x 19″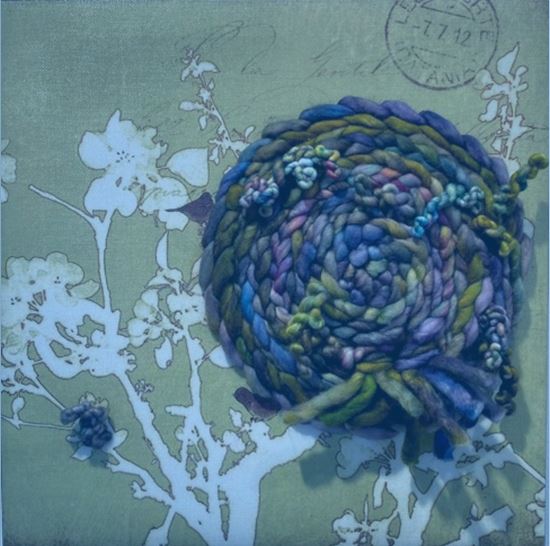 Mandala in a Cherry Tree
100% Merino wool made in Uruguay fastened to an upcycled printed frame.
11.5″ x 11.5″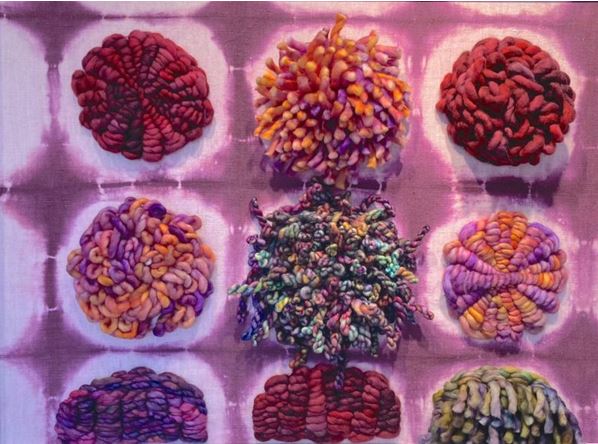 Mandala Collage on Purple Shibori Print
100% Merino wool made in Uruguay fastened to upcycled 100% linen fabric hand-dyed in the Shibori tradition. 20″x 26″
For more information on my textiles art, please visit:
www.instagram.com/den.ease_textile_arts/
www.facebook.com/DenEase.Textile.Arts/