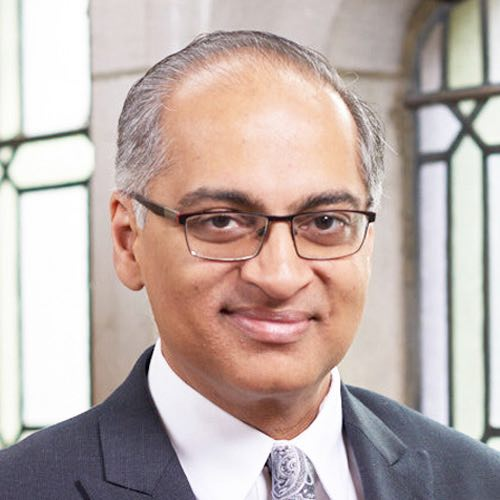 Over the next few months, John Thatamanil will be contributing a regular column for the Post. As the new "Diocesan Theologian," he will be writing about some of the pressing issues of the day, including racial and climate justice. Ahead of his first column in the next issue, find out more about John, his life and his work.
John J. Thatamanil is associate professor of theology and world religions at Union Theological Seminary (Manhattan). He is the author of Circling the Elephant: A Comparative Theology of Religious Diversity and The Immanent Divine: God, Creation, and the Human Predicament; An East-West Conversation. His areas of research include theologies of religious diversity, comparative theology,and philosophical theology. He is a past president of the North American Paul Tillich Society and the first (and current) chair of the American Academy of Religion's theological education committee. He has been a regular preacher since his teens and a lifelong lover of the church. He believes that we have zero chance of dealing with the critical issues of our age — the climate crisis, racism, wealth inequality, sexual and gender discrimination among others — without a committed church and that an activist church is unlikely to persist apart from contemplative practices that can sustain us in perilous times.
John was born in the South Indian state of Kerala to a deeply devout family. Both his grandfathers, though not clergy, were immersed in church activities. His paternal grandfather was an evangelist of the Mar Thoma Church, an Indian Christian church that traces its roots to the apostle Thomas (hence Thoma). His parents are deeply committed to prayer and social justice and transmitted these values to John and his sister, Rachel. John's parents and later John and his sisterm emigrated to Brooklyn in the mid-1970s. He traces his love for Indian religious traditions to his desire to learn more about what it means to be Indian as an immigrant kid growing up in the States.
John, being a good Indian kid, went to Washington University in St. Louis with the intention of majoring in computer science and electrical engineering. Much to his relief, he somehow ended up in an elective course called "Historical and Theological Introduction to the New Testament." Bored out of his mind in engineering courses and delighted in his NT course, John bailed and switched to a religious studies and philosophy double major and has never looked back. He then did his MDiv at Boston University School of Theology and his PhD in comparative theology at BU's graduate division of religious and theological studies.
John is married to Kate Newman, children and families coordinator at Christ Church Cathedral and religious educator at Christ Church Cathedral School. He is father to Moses Dryden and Kate Fulton-John. The "Two Kates Problem" is a source of regular hilarity at home.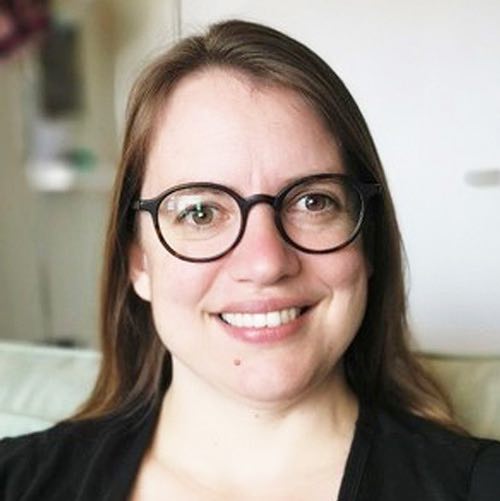 Chance Dixon is the new diocesan archivist, and she will be sharing facts and photos from the archives in upcoming issues. We hope these glimpses into the archives will illuminate the history of the diocese in the region and tell important stories about how we impacted those we encountered here.
Chance has worked in archives and museums for over 15 years. She has both a diploma in cultural resource management and a master's degree in archives and records management.
As an archivist, she has extensive experience managing archival collections and designing policy and programs that enable access and engage communities. She particularly enjoys creating archival programs and outreach that focus on involving and supporting community members, students and volunteers. Chance has been working on a variety of research and information requests — everything from baptism certificate requests to researching family history and searching through property records.
This fall Chance will be creating a list of interesting volunteer projects that are flexible and support any changes in public health guidance. The archives reading room is also open by appointment for researchers every Monday 8:30-4:30. Please reach out to Chance for more information about the archives if you have questions!