Any day, any age is a good time to be inspired. A young doctor, after completing two of five years of surgeon residency training, felt a call to serve among people living in the slums of Manila in the Philippines. The medical school had warned him that, if he stayed, he might never graduate. Still, the young doctor went. He was deeply moved by the people there and served a decade among them before moving on to Africa. Accordingly, the surgeon program dropped him. So what is the theme of this story you ask? More than one life, as I will tell you, was changed as a result of this young man. 
This doctor inspired another person who was some 40 years older than him. After half a century of working in resource companies, this individual — let's call him "N" — was asking himself, "How might I serve?" "N" joined fellow churchgoers in brigades that flew from North America to Latin America. With guidance from local religious organizations, they helped build schools, water systems, churches and more. At the same time, medical and dental workers gave free care to some of the many poor. Typically, brigades go for a week with one day of travel, five days of working and bonding, and then one day spent returning home.   
Several times when I flew north from Central America, there were one or more brigades on the plane. It always felt like there was electricity in the air. The members had huge energy, big smiles, great stories and exciting future plans. They always received more than they could give, "N" told me. After a few experiences with the brigades, he wanted to do more, but he did not know what, where or when, he said. And then it happened.  
Advertisement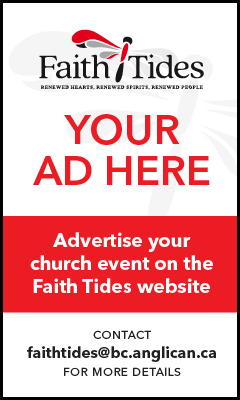 Three weeks after returning home from a brigade, a missionary called. Would "N" replace a volunteer leaving a poor Central American village? It had very high unemployment, intermittent drinking water and dirt roads deeply rutted by the monsoon rains. As well, the village's public school only went to Grade 8, and the teachers and students were often absent. Even though "N" didn't speak much Spanish, the missionary was bilingual and dropped by a couple of times a week. 
St Francis of Assisi for inspiration once said, "Preach the gospel at all times and if necessary, use words." While "N" himself was no motivational speaker in any language, could he, he asked himself, take his decades of experience of growth and success and preach with action? He had time, some money and a call to help others. "N" committed himself. 
There was great poverty in the village "N" was assigned to. The villagers aspired to little more than food and shelter, God willing. To them, survival was an achievement in itself. "N" could empathize. He had grown up during the Great Depression and he knew what being poor was like. Consequently, he developed a powerful aspiration for a better life and an entrepreneurial spirit to help him succeed. "N" went from working in manual labour to managerial positions, and then to starting and running his own successful business. He would use this same driving spirit to help the villagers, he vowed.  
"N" lived in the village several times a year for over 20 years. During his first month there, he listened and watched to understand the people and their culture, and gradually he learned. "N" even bought vacant land beside the village store and over a decade, built a compound with space for him and others to live and work in. He planted drought resistant fruit trees and offered the fruit and seeds. Over the years, "N" helped countless people start businesses, families pay school fees, and injured and sick people get medical services.  
Yet to help change the extreme poverty of the village, the key lessons seemed paradoxical. Some people in the village did change, and "N" perhaps changed more than anyone else. To witness against poverty and suffering, one must live with corruption and the desire for tranquility that helped create the poverty. "N" had to act consistently to the best of his ability and to accept the limitations of starting a new language at age 70. In ministry, love must be unconditional just as God loves us.   
Here is a true story told by "N" with a warm smile, not bitterness. The church in the village was growing and needed a new building. The officials asked "N" to fund the design and construction of it. He did — three times. At the first time, construction money went to the national church. Some of it went for emergencies around the country and the remainder was spent on part of the building's physical foundation. At the second time, the construction manager purchased materials, but only walls and a roof got built. The rest of the materials disappeared, and the new church was still unusable. The church asked "N" a third time to fund the church. He agreed again, on condition that he himself bought the materials and was made general contractor. The last piece of essential work — the floor — got finished by noon on a Saturday with a big wedding scheduled at 7 p.m. The floor contractor did a beautiful job and told me he had worked in Alberta for two years.  What a small world!    
My coda to the story — the priest asked me to serve as deacon with him at the big wedding. "N," my wife and I walked to the new church. Suddenly, with some 200 other guests inside, the electricity to the whole village was cut off. The government, it seemed, hadn't paid the private provider for several months. With truck headlights aimed through the windows and me holding a flashlight so the priest could read the liturgy, the wedding proceeded without a hitch. The families were joyous and the groom nervous. The bride, looking lovely in a long dress, kept her composure and even gave me a wry, sympathetic smile when she heard my terrible accent in the hymns! Walking home afterwards, we felt peace and contentment.  
Nowadays, "N" no longer travels long distances, and he has sold his compound in the village. The church continues to thrive, and the people "N" once knew as children and adolescents are now adults. Some keep in touch with him through the internet.  
God gives us freedom, and we, so much less than perfect, must give freedom to others. The goal of ministry is not disciplined perfection; it is the warmth of unconditional love that changes everyone.